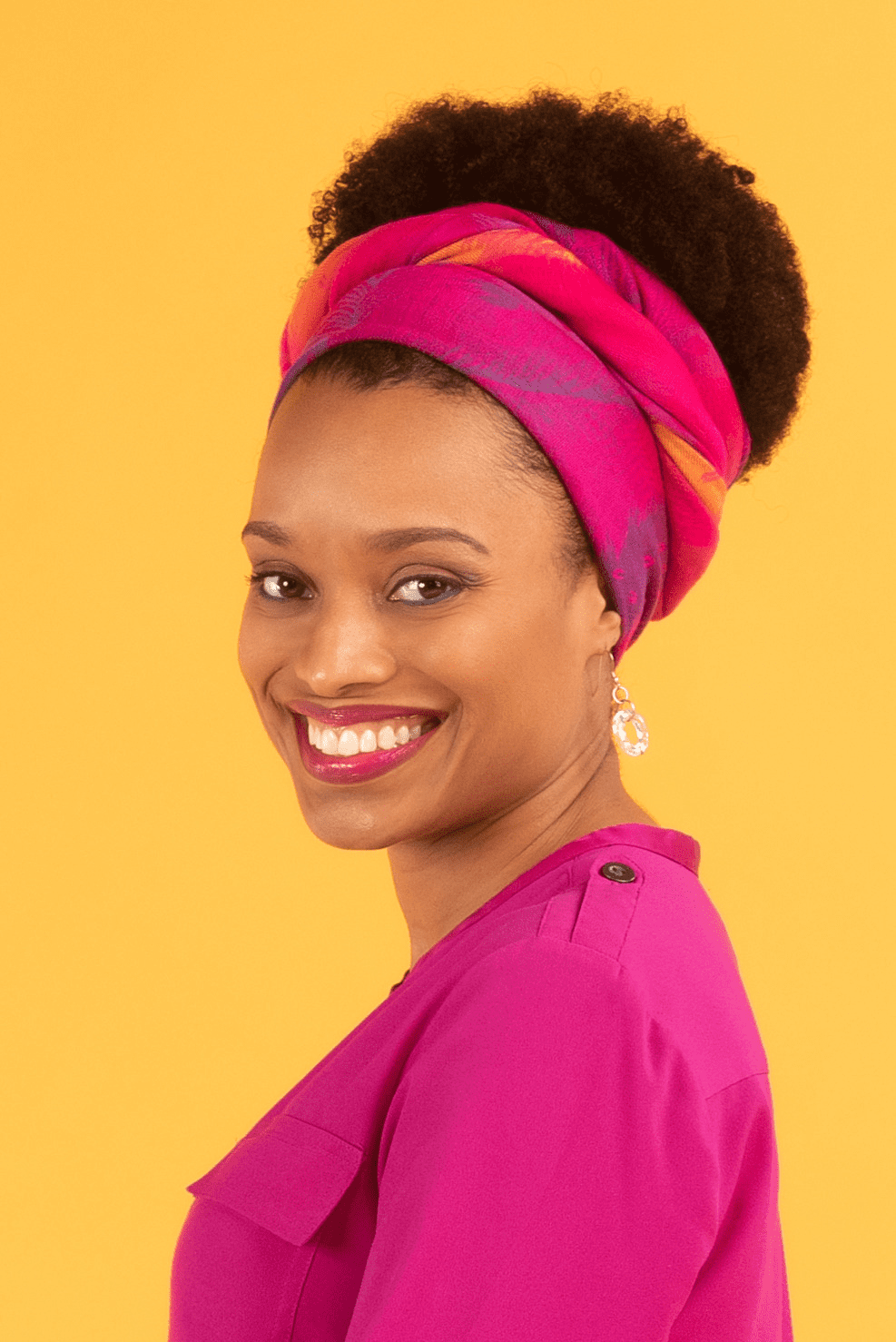 Social Media Marketing Strategist & Author,
One of Forbes' 50 Leading Female Futurists
Crystal Washington, CSP works with organizations that want to leverage technology to increase profits and productivity!
As a technology strategist and certified futurist, Crystal takes complex social media, app, and web topics and makes them easy to understand and accessible for everyday people.
Crystal's clients comprise Fortune 500 companies including Google, Microsoft, and GE, and as a sought-after keynote speaker, she has entertained and educated audiences around the globe.
As one of Forbes' 50 Leading Female Futurists, She appears weekly on season two of the Emmy nominated show, Life 2.0 and she's appeared in numerous publications including Entrepreneur and Bloomberg Business week. She is regularly called on by major television networks as a tech expert.
Crystal is the author of the books One Tech Action and The Social Media Why.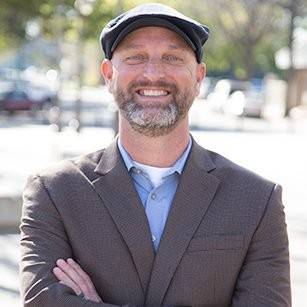 Partner - Lone Fir Creative / MC2 Designs
Michael is a growth-minded entrepreneur, business owner, leader and marketer. He has spent the last 30+ years in leadership roles with both for-profit and nonprofit organizations. He loves sales and the business development process and his entrepreneurial spirit led him to start his first business at 10 years old. Since then, he has invested both time and money in a variety of startups. He is currently the managing partner of MC2 which was founded in 1990, which grew to a multi-million dollar agency and recently merged with Lone Fir Creative. The newly formed entity is working on a national level and is uniquely constructed to combine brand building and storytelling with growth marketing to help brands scale year-over-year.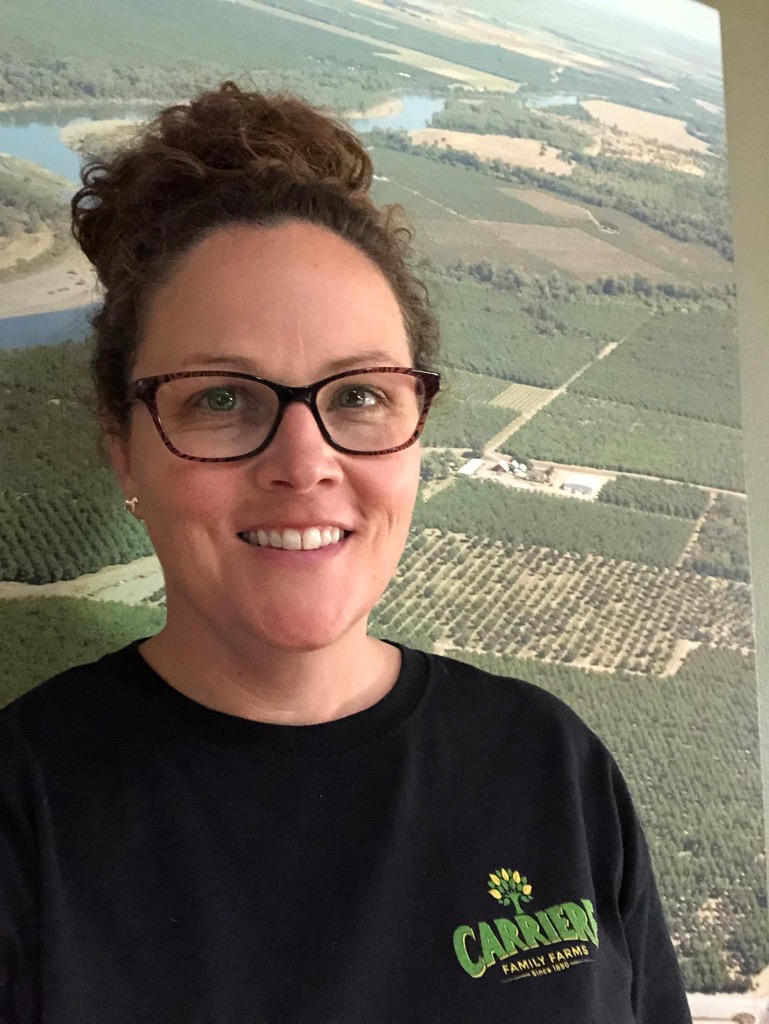 Grower Relations Manager - Carriere Farms
Jeni grew up in Glenn, just down the road from the Carriere Family Farms headquarters. She loved growing up in the country and has great memories of riding along with her dad to check the rice fields. The sound of walnuts whooshing through a huller take her back to her childhood as she grew up a stone's-throw away from the company's first walnut huller, the "Red Barn." (The Red Barn also happened to double as her jungle gym in the off season).
Jeni graduated from U.C. Davis with a B.A. in Psychology in the early 2000's. After working with at-risk youth in San Francisco, attending culinary school in Portland, and managing restaurant kitchens in Tahoe, she decided to return to her roots and headed back to Glenn County.
She started working for Carriere Family Farms in the walnut processing facility in 2006 and eventually became Production Supervisor. She later moved into the Grower Relations department where she enjoyed working with and getting to know the walnut growers. After that, she landed her current role as Branding Director where she is focused on marketing, community engagement, fun videos, social media, and all things digital. Jeni loves having the opportunity to share the company and family story as she continues to learn about farming and business operations.
She lives in Glenn with her husband, Sean, and 4 dogs. They enjoy traveling around the country and overseas in search of treasures for Sean's mid century modern focused furniture business. Jeni also loves to ski, hike, and collect vintage t-shirts.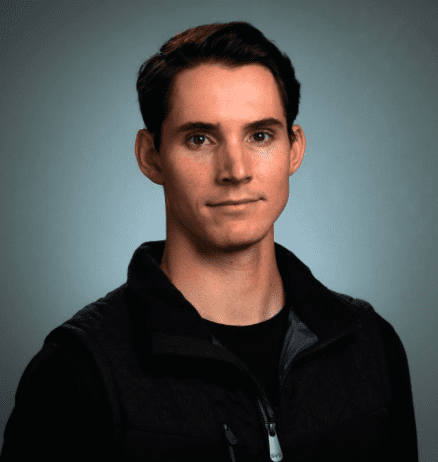 Co-Founder & CEO - WeHero
Ben Sampson is the co-founder and CEO of WeHero where he works closely with hundreds of companies to help them reach their social impact goals. Ben speaks actively about corporate social responsibility, volunteerism, sustainability, and how companies united with activism drive powerful change. Ben's past experience includes leading product teams, building startups, and studying sustainable business strategy at Harvard and Chico State. In his free time, he's an avid outdoor enthusiast focused on skiing, surfing, and mountain biking.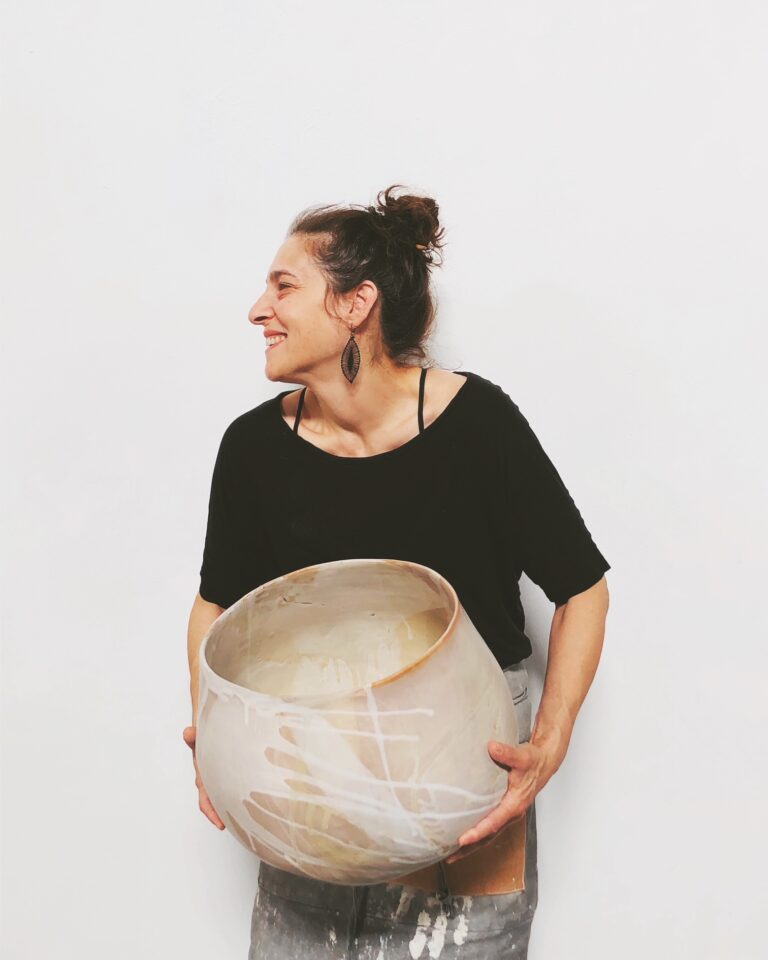 Founder & Co-Owner - Alex Marshall Studios
Alex Marshall, a New York area native, started her ceramics studio in 1998. After attending a handful of east coast colleges studying painting, ceramics, sculpture and photography, Alex went on together Masters Degree in Fine Art at the San Francisco Art Institute in conceptual art in 1997. Realizingthat making a career in the art world wasn't where her heart was, Alex rented some studio space in Sausalito with a friend and returned to her early dinnerware designs. She pitched her hand-formed plates, bowls, platters and vases to stores in San Francisco and NYC including Gump's and Barney's. In 2003 Alex's husband, Andrew Barry, joined her studio and with his project management background they were able to combine their skill sets and the couple's original shapes and trademark glazes were quickly in demand.
In 2003 the couple moved to the North State and set-up their home and operation on an olive orchard in Corning. After 15 years operating from their home property, in 2018 Alex Marshall Studios expanded to a 4000 square foot factory in Chico. Located a few blocks from downtown the factory includes an outlet shop, tours of the production and events including floral workshops, pop-up dinners and artisan fairs.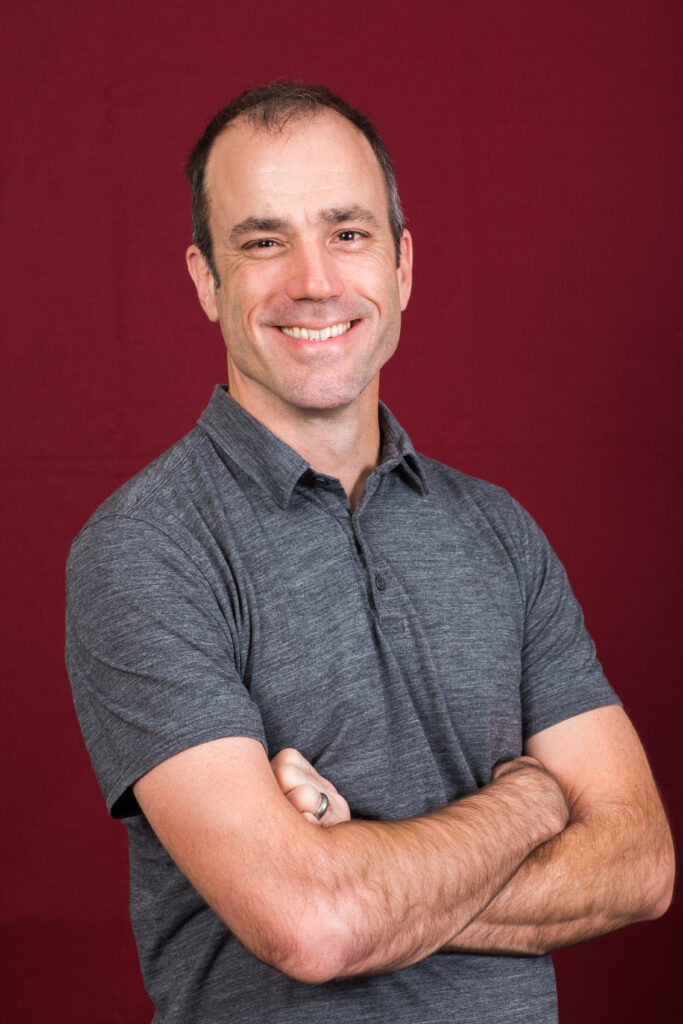 CEO and founder of ChicoBag Company, Andy Keller has a passion for developing simple product solutions to large environmental issues. Keller invented the first ChicoBag brand reusable bag in 2004 as a response to an overwhelming encounter with loose plastic bags at the landfill.
Andy Keller's mission to help humanity bag the single-use habit has contributed to helping millions of people start a healthy reusable bag habit. Keller has also inspired thousands to dress up as a Bag Monster™ – the large and awkward embodiment of one person's annual consumption of single-use bags.
Keller's Bag Monster antics and awareness campaigns caught the attention of the single-use plastic bag industry, which responded with a crushing lawsuit in 2011 claiming that Keller's well-sourced 3rd party statistics on recycling rates, consumption rates and oceanic plastic pollution were false and irreparably harming their business. The fight for the truth and to get the lawsuit dropped only deepened Keller's resolve and dedication to his mission.
In addition to appearing before governments to testify in favor of eliminating single-use bag waste through legislation, he also offers his time and expertise to communities looking to enact change. ChicoBag and Keller's mission has been featured by leading media outlets including the Wall Street Journal, Entrepreneur Magazine, Rolling Stone Magazine, Time Magazine and CNN.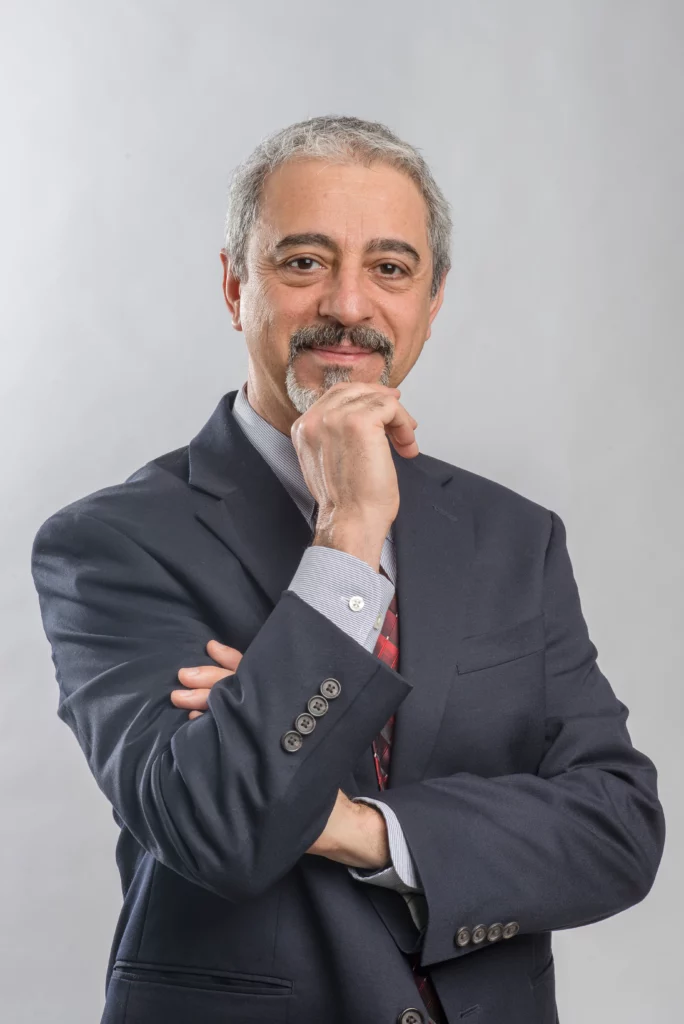 CEO - Azad's International Inc, & Azad's Martial Arts Center
With more than 45 years building his own expertise and guiding students from around the world to achieve mental and
physical strength through martial arts, Farshad Azad is a knowledgeable leader, and a martial arts Senior Grandmaster
with a passion for empowering others.

After many years of dedication and hard work, Mr. Azad holds several titles and honors. Internationally he is esteemed
as Supreme Grandmaster Sinmoo Jungshindo with a 10 th degree Black Belt Sinmoo Hapkido and is President/Director for
World Sinmoo Hapkido Association, Middle East, also known as Middle East Shinmoo Hapkido Association (MESHA). He
holds a Grandmaster rank in Chinese are of Tai Chi Chuan and Master rank in multiple fighting systems including Modern
Arnis, Kali, Taekwondo, Moodokwan, and anti-terrorist tactical training programs. Grandmaster Azad also acts as
President of World Jongshindo Association, as well as the Vice-President in World Sinmoo Hapkido Foundation. In
addition to serving these well-established organizations, Farshad has also been a Grandmaster and Founder of
Shimkendo Internal Healing Martial Art, Realistic Defensive Tactics, Aggression Response Methods (ARM), Special
Tacitcal & Operations Response Methods (STORM), Street Awareness Systems (SAS), Personal Defensive Training (PDT),
and Jongshindo Martial Arts System.

Grandmaster has been actively guiding his own Azad's Martial Arts Center in Chico, California since mid- 80's. This highly
respected center has trained more than 15,000 individuals in developing physical fitness, personal safety skills, and
positive mental attitude. Farshad has a true love for his work with individuals of all ages, abilities, and backgrounds. His
students have ranged from 2 years old, all the way up to 110. He is personally invested in their success and has enjoyed
every minute with each person he has been honored to work alongside.

Being dedicated to actively serving this world and his community through various outreach programs, Grandmaster Azad makes it a priority to use his center and personal time to make a difference in the lives of others. Children in his local school district are brought into Azad's Martial Arts Center each year for free personal safety, non-violent anti-bully
techniques, child predator awareness training, and healthy lifestyle education. Outside of his professional work, Mr. Azad takes time to instruct and volunteer in a wide range of initiatives that strengthen his local community. He has been
featured in several publications as a trustworthy source on topics regarding martial arts, youth outreach, and civic
service projects.

His wealth of knowledge is also utilized for students beyond the public. Grandmaster truly enjoys sharing the techniques
he specializes in to teach professionals within federal and state law enforcement, personal bodyguards, executive
protection teams, military units, Olympic competitors, and many more. No matter who his student is, Mr. Azad is
focused on helping them achieve new heights of success.
The passion and drive behind all of Grandmaster's achievements has been to give his students the opportunity to soar while chasing their goals, whether those be physical, mental, emotional, or spiritual. His purpose is to help each person experience the life they have envisioned for themselves. Farshad's mantra is, "Every day is a beautiful day to make a
positive impact in this world."

While Mr. Azad has accomplished so much already, he has many more goals for the future of martial arts. He hopes
through new collaborations, along with his own expertise, the arts can be expanded into new countries across the
Middle East and Asia. Grandmaster Azad will continue guiding students on a personal level even at international stage
through personalized trainings and seminars. With a clear vision for what's to come, and a dedication to seeing others
succeed, Mr. Azad is excited about the possibilities ahead.
In 2003 the couple moved to the North State and set-up their home and operation on an olive orchard in Corning. After 15 years operating from their home property, in 2018 Alex Marshall Studios expanded to a 4000 square foot factory in Chico. Located a few blocks from downtown the factory includes an outlet shop, tours of the production and events including floral workshops, pop-up dinners and artisan fairs.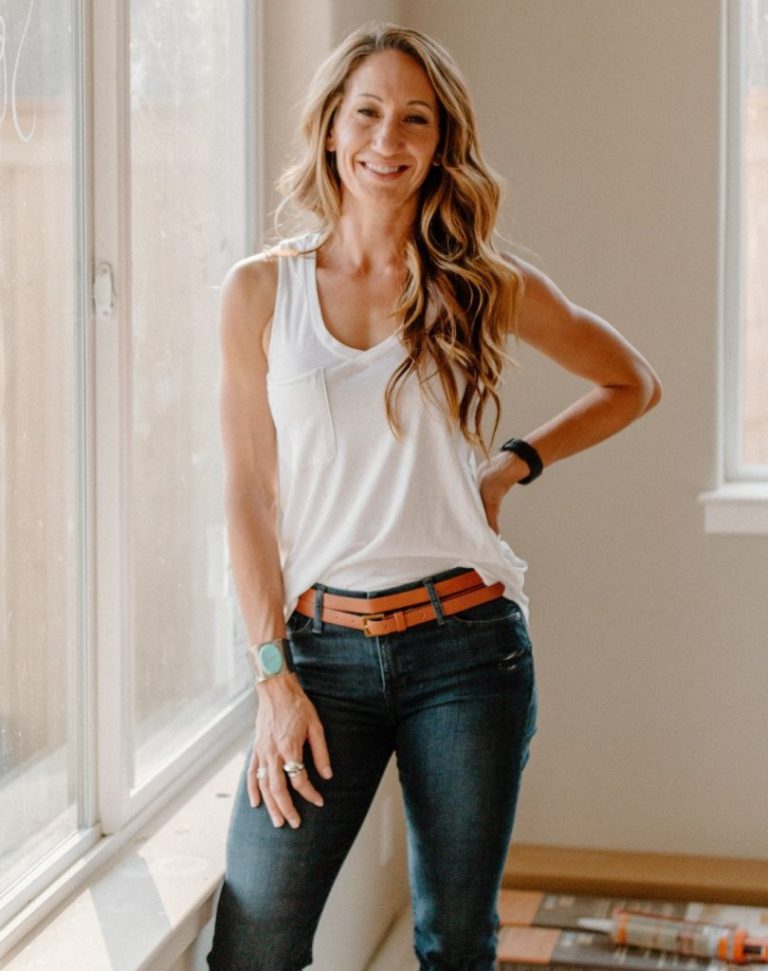 Founder & CEO - She Builds
For the past 15 years, founder and CEO of SheBuilds, Stefanie Olson, has helped hundreds of clients reach their goal of home ownership. Her company prides themselves on providing stylish quality homes, 5 star communication and outstanding follow through. Stefanie has an eye for detail and extensive construction knowledge, she holds her General B contractors license as well as her real estates license and enrolled agents license and is an extremely involved mother of her three kids.  Her favorite part of the build process is breaking ground and seeing something go from nothing to a place where people create memories. Her mission along with building homes is to empower women to enter the construction industry or just feel comfortable changing their own light fixture. She Builds is a movement and something Stefanie hopes will outlive her. Please check her out on Instagram!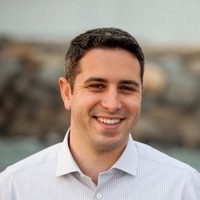 Founder - Tangible Research
Jeremy Fishel is the founder of Tangible Research, co-founder/former-CTO of SynTouch, and Assistant Professor of Mechatronic Engineering at California State University, Chico. He received his PhD from the University of Southern California in 2012 for his work on tactile sensing and haptic perception. He has been recognized by Popular Mechanics as one of the Innovators of the Year in 2013 and accepted as a delegate of the Academy of Achievement under the personal recommendation of General David Petraeus. Under leadership as CTO, SynTouch has been recognized as a Technology Pioneer by the World Economic Forum and as a RBR50 company by the Robotics Business Review. At TangibleResearch, Jeremy has led a consortium of industry partners on the development of the Tactile Telerobot, a system that allows an operator to control and feel a pair of robotic hands with unprecedented realism, which has received significant media attention including a demo by Jeff Bezos. Jeremy's interests are in the development new technology and applications of robotic dexterity and haptic perception in Telerobotics.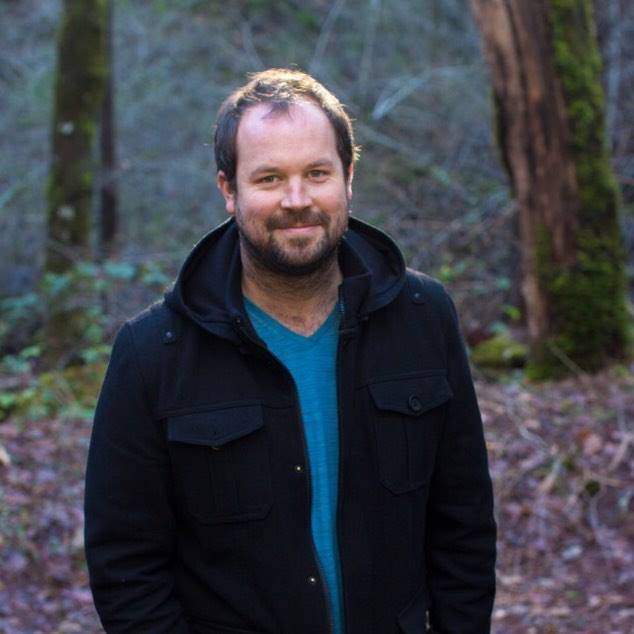 Founder & CEO - Tesuji Games, Inc.
Thought leader and product minded visionary. Leading technical, product and business development.
Benji, founder of Tesuji (in 2017), has built and launched multiple mobile companies and products (dating, transportation, film/media). Passionate about building immersive participatory experiences in education and entertainment.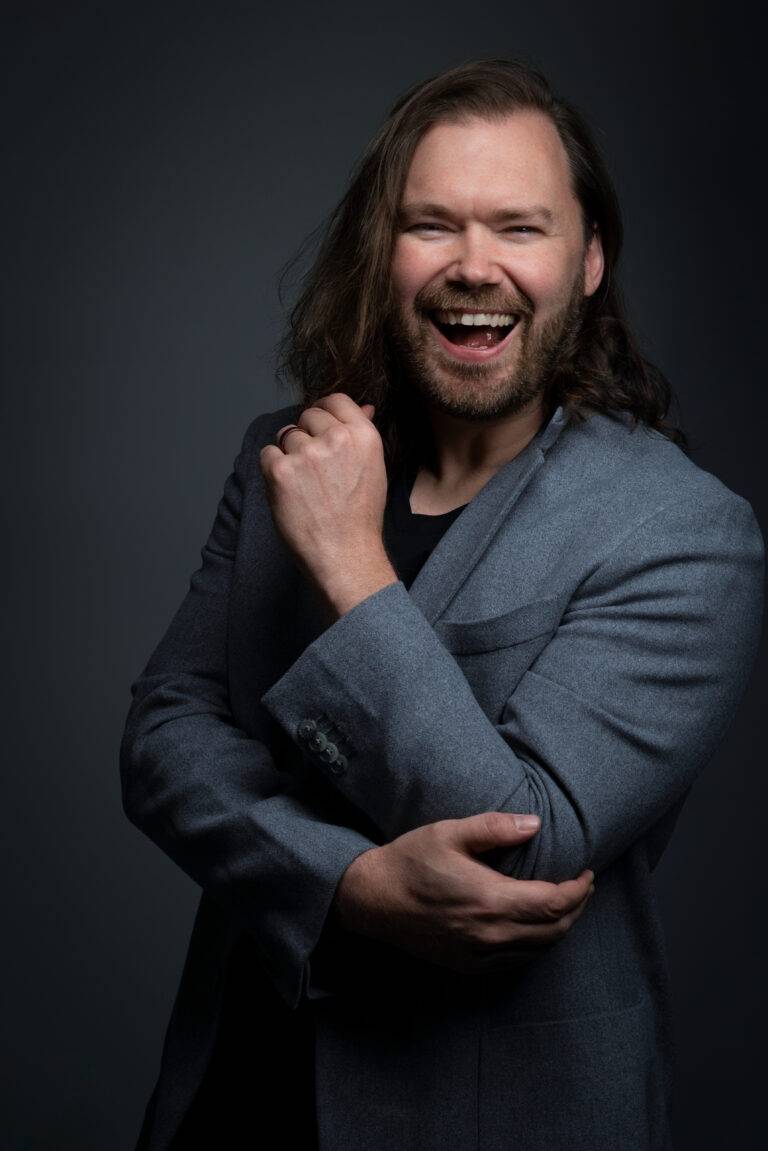 Founder & CEO - Labelcoin
Mark Miller is a builder who lives to help others achieve what they were put on earth to do. After spending 10 years as a touring recording artist, Mark leveraged that experience to launch Brave Enough Artist Agency in 2016 (National booking agency for artists and speakers), Brave Enough Productions in 2019 (Photography and videography for artists to elevate their brand), Taikai Esports in 2020 (Collegiate and Community Esports Tournaments, VR Pop-Up events), and now – Labelcoin, where he serves as the CEO on a mission to stamp out artistic poverty.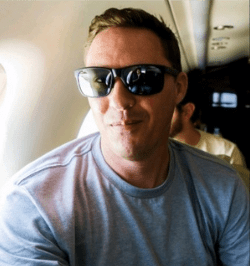 Ryan Dietz + Maxwell Fitzpatrick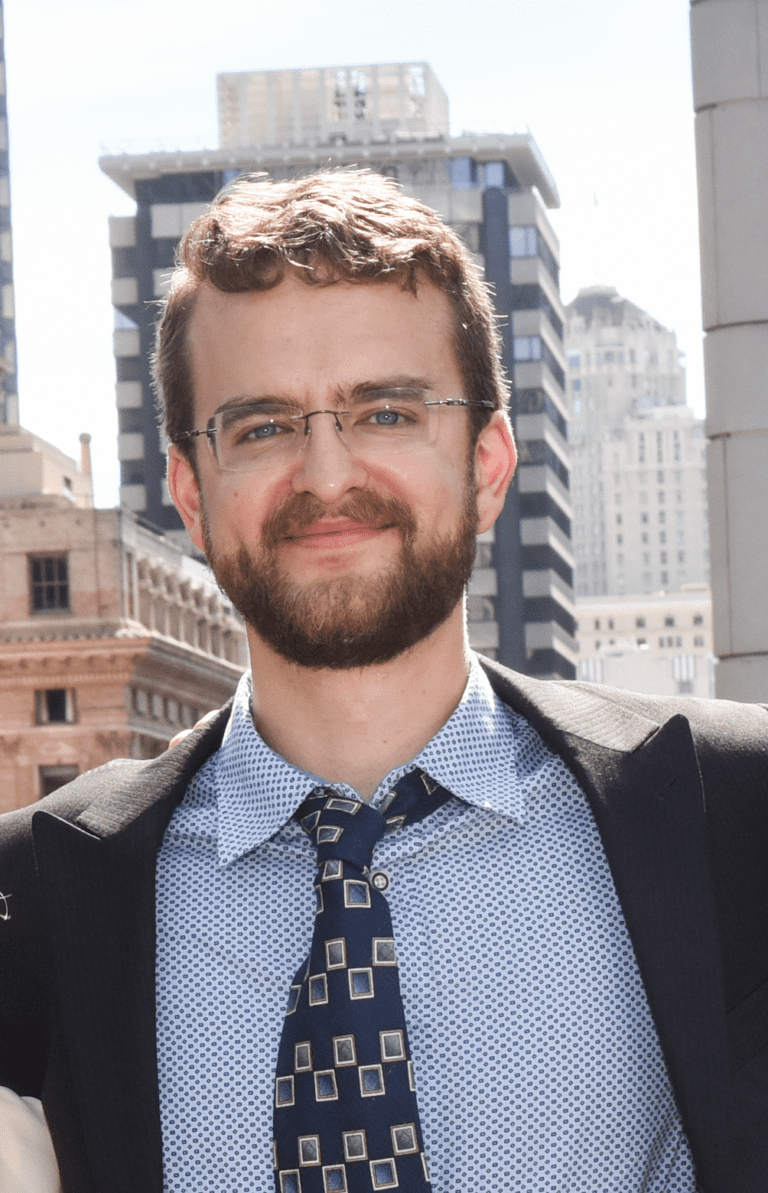 A physician by training, Dr. Abbott has launched dual careers in medicine and tech entrepreneurship. He teamed up with Seth Harvey and one of the original authors of Apache-Guacamole to produce and market a remote virtual desktop provider. This effort culminated in Guacamole Box, which is a peer-to-peer, web-based, distributive, 60 frames per second video streaming, 15,000-bit encrypted, remote virtual desktop provider that installs with a single shell script. Born from innovation during the lockdown era, Guacamole Box provides a solution for the increasingly virtual and remote nature of work, and provides functionality never before seen in the realm of remote virtual desktop providers. We invite you to try our one-click, no download demo, as well as our free, no login, no download, no data-tracking, online video conferencing software.
Tom Tognoli
Partner, 1Flourish Capital
A Silicon Valley native, Tom Tognoli is a partner at 1Flourish Capital targeting investments in fast growth, technology enabled, early stage startups led by management who demonstrate high character and are committed to building a high performing culture (transparency, integrity, compassion, forgiveness) focused company.
Tom is also an active real estate developer, investor and advisor. Prior to becoming a partner at 1Flourish Capital, Tom co-founded Intero in 2002 and built it into the largest real estate company in Silicon Valley; and one of the top real estate companies in the United States, doing in excess of $12 billion in annual sales volume at the time of his departure. Tom and his partners sold Intero to Warren Buffett's Berkshire Hathaway in April 2014. Tom, an enigmatic powerhouse personality, continued on as CEO of Intero after the acquisition until his departure from the company in April of 2019.
Tom is a passionate entrepreneur with expertise in leadership, building healthy teams and cultures and human behavior & performance.Tom is a dedicated man of faith with a no-nonsense attitude and authentic approach to both business and life. From his inspirational weekly blog, with over 20,000 followers, sharing insights on the keys to business and life success, to his positive message of encouragement for all generations, Tom is committed to helping individuals and organizations succeed. He is a graduate and Distinguished Alumnus of CSU Chico. Tom resides in his hometown of Sunnyvale, California with his wife of nearly 30 years, Lynn. They are the proud parents of two young men, Tommy & Nick.
At the time of his departure from Intero Tom also completed his role as Chairman of the Intero Foundation which he and his partners also founded. During Tom's tenure, The Intero Foundation raised over $5 million to help at-risk youth and the elderly.
Darryl Schoen
President, MFS Lease
Darryll Schoen is the Founder & President of Manufacturers Financing Leasing Service, which, since the early 1990's has promoted equipment sales, especially in robotics and other manufacturing equipment by providing custom tailored, quick turnaround financing.
Josh David Miller (JDM)
Founder, The Right Box
JDM is a startup strategist who's helped founders and innovators launch or grow 100+ products. They call him "the shredder of business models". He likes to say he's an instigator on a quixotic quest to fix entrepreneurship by challenging how innovators think. His superpower is finding the right next question to ask to create focus, clarity, and potency. That's the shredding of which they speak. Because traction isn't found in the marketplace, but in founder behaviour. JDM uses that superpower to help innovators change the way they think, so they can go to market and find traction quickly. Or, at least, fail fast trying. And, to be honest, that's a pretty good outcome, too.
Cheryl Beninga
Co-Founder, Fourth Wave
David Fisch
Chief Executive Officer, The Ladders
David is an experienced entrepreneur with executive and founding impact in leading SaaS, ad-technology and consumer companies. Prior to Ladders, he was an executive at Shopkick, Criteo (IPO) and a Founder of Miniclip America, GoFish Entertainment (IPO) and SlingShot Media (Mandalay Entertainment). Previously, David served in key leadership and management roles within Yahoo!, Miller Brewing Company and Gallo Sales Company.
David has had a dynamic career in building and managing world class sales and marketing organizations. He graduated with a bachelor's degree in business, management, and marketing from California State University, Chico.
Brad Ledford
Private Investor
All growTECH FEST Workshops will take place at Stoble Workplace located in Downtown, Chico.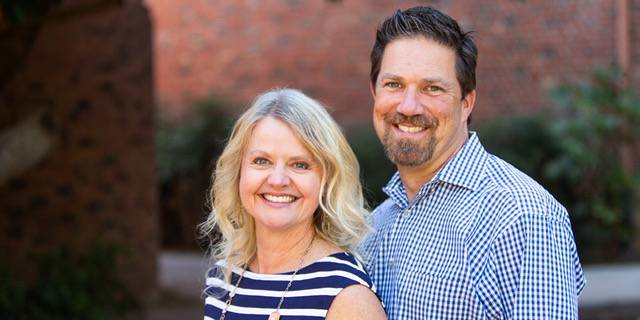 5 Leadership Skills You Need to Build an Awesome Culture
10/6/22 – 8:30 AM
DESCRIPTION: There are five core skills that are proven to make your company more profitable, your leadership more effective and your culture more resilient. If you want a company that continues to grow and stay competitive in today's marketplace, this workshop is for you. In companies with strong cultures people enjoy their work, they are more effective and efficient as a team, and these companies are ultimately more highly valued by investors. Learn what these skills are, how to measure them, and gain some practical takeaways that you can implement immediately in your company.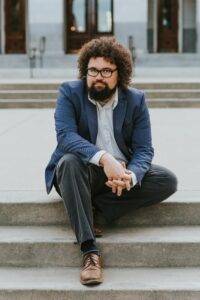 Streamlining Access to Grant Funding
10/6/22 – 10:30 AM
DESCRIPTION: Planning for funding this year? 2022 – 2023 brings a fresh wave of capital, including $1.2 trillion from the US Infrastructure bill for economic development, small business, and tech innovation. Join OpenGrants' CEO, Sedale Turbovsky, for a live demo and workshop on new tools and resources to help you tackle sourcing the right opportunities and connecting with experts.
In this session, we'll cover: 
How to use OpenGrants to maximize success
New platform tools and features
How to prepare for and capitalize on new programs
Comprehensive Q&A session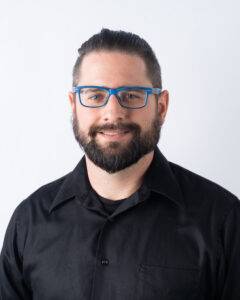 Opportunities in the CleanTech Ecosystem
10/6/22 – 1:00 PM
PRESENTER:
Thomas Hall, Executive Director – 
Cleanstart
DESCRIPTION: The hub for new CleanTech innovation is California, and the opportunities for innovation and funding are abundant, especially in rural regions. Learn about the opportunities to connect and seek funding made available to the region and how you can take the first steps in bringing your idea to market.
Items Covered:
Why it matters regionally
CalSEED & CalTest Bed
Grant Portals & ARB, Calfire and more
Regional Support Networks, Empower Innovation, Blue Tech Valley, & CTO
Funding & Forecast, Money Panel
10/6/22 – 3:00 PM
DESCRIPTION: Learn from investment experts about different types of funding, what investors are looking for and a forecast for the future. We are excited to have these experts join us for this "money panel"!